The individuals chosen as IGF Ambassadors take part in the Internet Governance Forum itself, providing subject matter expertise and facilitating the exchange of information and best practices with key stakeholders participating in the meetings. In the lead up to the Forum itself, each ambassador will be paired with a mentor – an experienced IGF participant, often a former recipient of this award – who will help them prepare and familiarise themselves with the relevant IGF materials, as well as acting as a point of contact at the meeting itself.
Ambassadors represent the Internet Society by promoting the organization's positions on public policy issues related to the discussions happening at the IGF. They also contribute by providing local and regional perspectives and opinions to enhance the quality of the various sessions and workshops.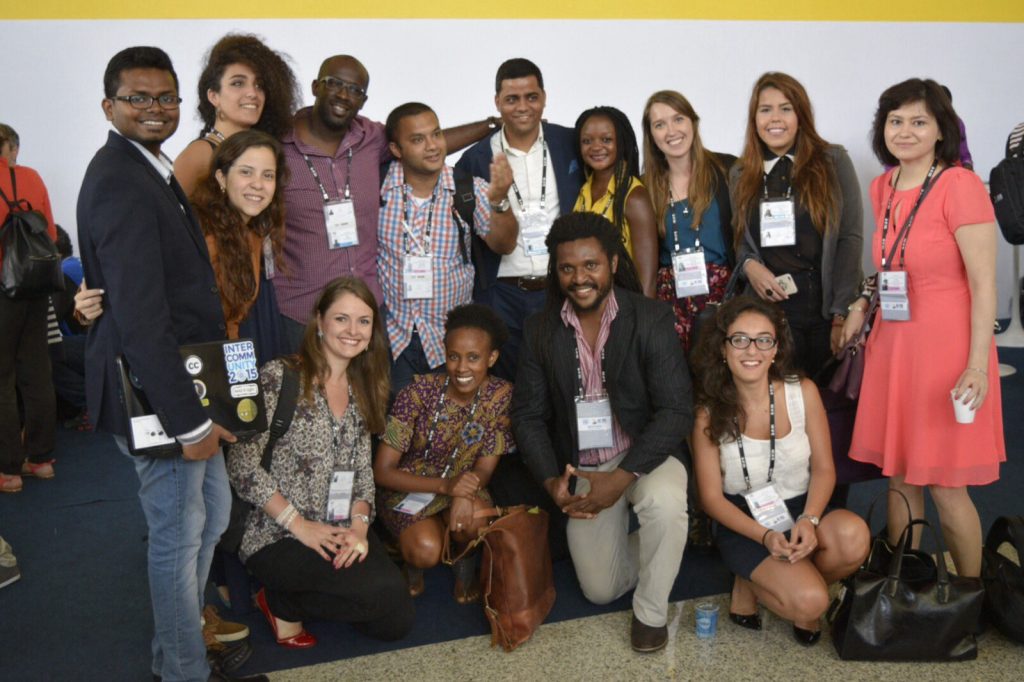 Members of the 2015 Internet Society IGF Ambassador program. (Source: Kasek Galgal)
How to Apply
The Internet Society is now accepting submissions to the IGF Ambassadors Programme to be held in Paris, France from 11-14 November, 2018.
Timeline for Selection
2 July – Open call for applications
22 July – Close call for applications
3 August – Notify successful candidates
INTERSOL 2020 - 4th EAI International Conference on Innovations and Interdisciplinary Solutions for Underserved Areas March 8-9, 2020, Nairobi, Kenya...
Lire la suite